About Dr. Kim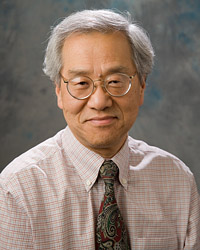 Dr. Dai Jung Kim is a Board-certified Obstetrician & Gynecologist and a Fellow of American College of Obstetricians and Gynecologists (FACOG).
He has been practicing medicine in the Bay Area for the past thirty years, which includes twenty years of private practice in San Jose and service at Kaiser Permanente and Santa Clara Valley medical centers.
Dr. Kim completed his medical degree at Yonsei University Medical College, in Seoul, South Korea. He completed his internship with the Detroit-Macomb Hospitals Association before taking his Residency at Henry Ford Hospital in Detroit, Michigan.
His hobbies include photography, golf, hiking, and classical music.